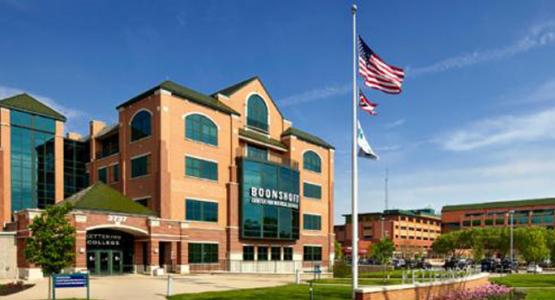 Kettering College Changes Admissions Deadlines Due to Changes in Government Regulations
March 14, 2017 ∙ by vmbernard ∙ in Kettering College, Education
Story by Jessica Beans
Kettering College has changed their admissions deadlines to help students make their college decision earlier.  
Thanks to recent changes in government regulations, students may now file their 2017-2018 Free Application for Federal Student Aid (FAFSA), as early as October 1, 2016 instead of waiting until January 1, 2017. Students will use prior-prior year (PPY) income information when it comes to completing their FAFSA. With this change, Kettering College decided to add Early Action, an early program admissions deadline, for students to have the opportunity of knowing sooner whether they have been accepted into their academic program.  
"The change to the FAFSA date is a positive change for our students," said Victor Brown, dean for Enrollment and Student Life. "Kettering College is excited to let our prospective students know their program admission status as early as possible. We think this will help them confidently make their college decision."   
Early Action will be available to students who submit all application documents by January 31, 2017. These students considered for early program admission will be notified by the end of February 2017 and will have until May 1, 2017 to accept or decline the admissions offer.  
There will still be a regular decision deadline available to students interested in attending Kettering College. It should be noted that some programs have their own deadlines; therefore this change may not affect each program. It is suggested the students check in with their academic and financial aid advisors to see what their required deadlines are.