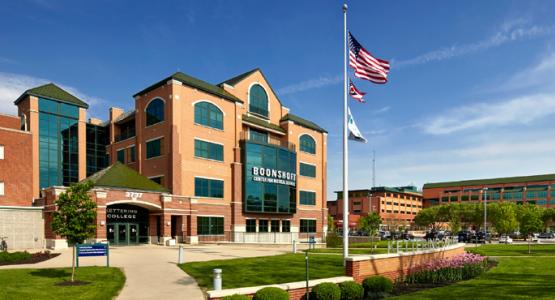 Kettering College's Occupational Therapy Doctoral Program Granted Accreditation
December 14, 2017 ∙ by vmbernard ∙ in Kettering College, Ohio Conference, Education
Story by Jessica Beans
Kettering College's occupational therapy doctoral (OTD) program received notice from the ACOTE of full accreditation status on Tuesday, December 12, 2017. ACOTE voted to grant a status of accredited for a period of seven years, which is the maximum amount given for initial accreditation.
Kettering College is one of 17 ACOTE accredited entry-level doctoral programs in the United States.  There are 163 ACOTE accredited entry-level masters programs.
The occupational therapy program began at Kettering College in the fall of 2015 as the school's first doctoral program. The Kettering College doctoral level degree was established at a time when the American Occupational Therapy Association was encouraging the development of entry-level doctoral programs. Kettering College will graduate the first cohort of occupational therapy students in April of 2018.
"Occupational therapy is a growing field and is demanding more professionals who have post-graduate degrees," explains Nate Brandstater, president of Kettering College, "We are thrilled that this innovative doctoral program has taken another step forward through being granted accreditation and will continue to propel Kettering College into the future of health care." 
Terrance Anderson, OTD, OTR/L, the founding occupational therapy doctorate program director says the opportunity for close collaboration of OTD students and the highly skilled occupational therapists within the Kettering Health Network and the entire Dayton area will continue to provide a high-quality, dynamic learning opportunity for the OTD students at Kettering College.
ACOTE, which sets standards for the professional's education programs, took action at its August 2017 meeting to mandate the move all entry-level occupational therapy programs to the doctoral level by 2027.