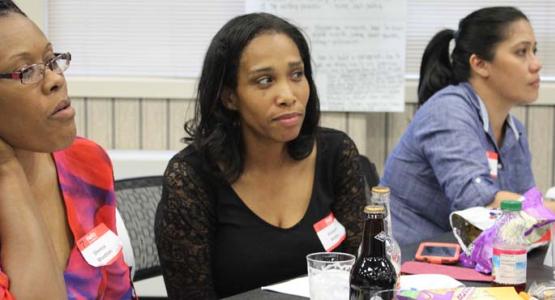 Columbia Union Trains More Than 300 Teachers in Differentiated Instruction
June 22, 2017 ∙ by vmbernard ∙ in Columbia Union News, Education
Story by V. Michelle Bernard
"Every child learns differently," says Evelyn Sullivan, director for Early Childhood Education and Care and Pre-K at the Columbia Union Conference. This week 45 educators from around the Columbia Union gathered at union headquarters in Columbia, Md., to learn more about differentiated instruction, a teaching practice that emphasizes students' various learning styles and offers strategies on how best to teach different kinds of learners.
Sullivan, who organized the workshop, says some teachers have attended two or three times. "They walk away with a lot of new content [and] new information, even if they've come twice. … It is refreshing for them."
This week's class, taught by Melissa Dickson, a presenter for Staff Development for Educators, concluded the office's five-year initiative to provide differentiated instruction for educators across the union. More than 300 teachers have participated in the training, and the union's Education Department and Curriculum Committee will determine if they will continue the training in the future.