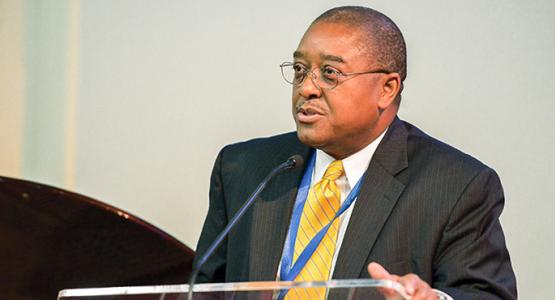 Columbia Union Bids Farewell to Treasurer Seth Bardu
August 29, 2017 ∙ by vmbernard ∙ in Columbia Union News
Story by Visitor Staff
The Columbia Union Conference is saying goodbye to Seth Bardu, who served as the union's treasurer for nearly 12 years. "More than managing money and processing payroll, he promoted treasury as a resource center for ministry and mission," said Dave Weigley, president, in a statement.
Bardu's resignation is effective August 31. On September 14, Weigley will ask the union's executive committee to select a search committee to begin the process of finding a new treasurer.
Bardu joined the union officer team in 2006 and previously worked in treasury positions at Northeastern Conference, South Union Conference, Adventist Health System and South Central Conference.