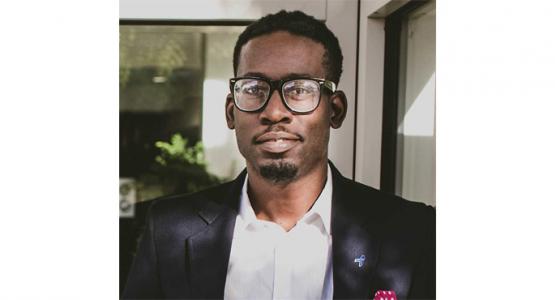 Columbia Collegiate Choral and Pro Musica Welcome New Director Anwar Ottley
November 13, 2017 ∙ by vmbernard ∙ in Washington Adventist University
Story by WAU Staff
Washington Adventist University (WAU) recently welcomed Anwar Ottley to the Music Department where he serves as adjunct professor and leads the Columbia Collegiate Choral and the Pro Musica. 
Ottley currently serves as pastor of worship at Potomac Conference's Takoma Park (Md.) church where he has served for the past nine years. He holds a Master of Music degree from Andrews University (Mich.), a Bachelors of Music degree from Columbia Union College (WAU) and He is currently completing coursework toward the Doctor of Worship Studies degree offered at Liberty University (Va.). Ottley is married to Sharlene, and together they have a newborn. 
Ottley attended WAU, then CUC, from 2002-2007 where he started out as a music education major before switching to music performance with the organ as his instrument. He always envisioned himself as the director of choral activities at a university and chose to return to his alma mater when offered the opportunity to serve in this capacity. 
"I wish to continue the strong legacy of music making within the department," says Ottley. " I would love to travel with the ensembles, participate in competitions and festivals, and ultimately, continue to make the WAU choral department one of the finest in our country."