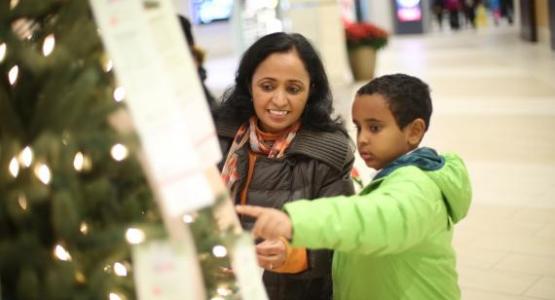 WGTS 91.9 Listeners Team Up with Salvation Army
December 15, 2016 ∙ by vmbernard ∙ in Columbia Union News, Washington Adventist University
Story by Jerry Woods
WGTS 91.9 listeners are giving a hand to underprivileged children in the DC area. For the second year in a row the station has teamed up with the Salvation Army for the Angel Tree Project.  Morning show hosts Jerry and Blanca anchored a live broadcast from the Potomac Mills Mall in Virginia to talk to leadership from the Salvation Army and client families about the importance of the project. They also invited listeners to take tags off of an "Angel Tree" to take care of specific children. This year the program is providing toys, clothes and necessities for around 14,000 children in the Washington D.C. area.  In just one afternoon WGTS listeners sponsored almost all of the children from one county.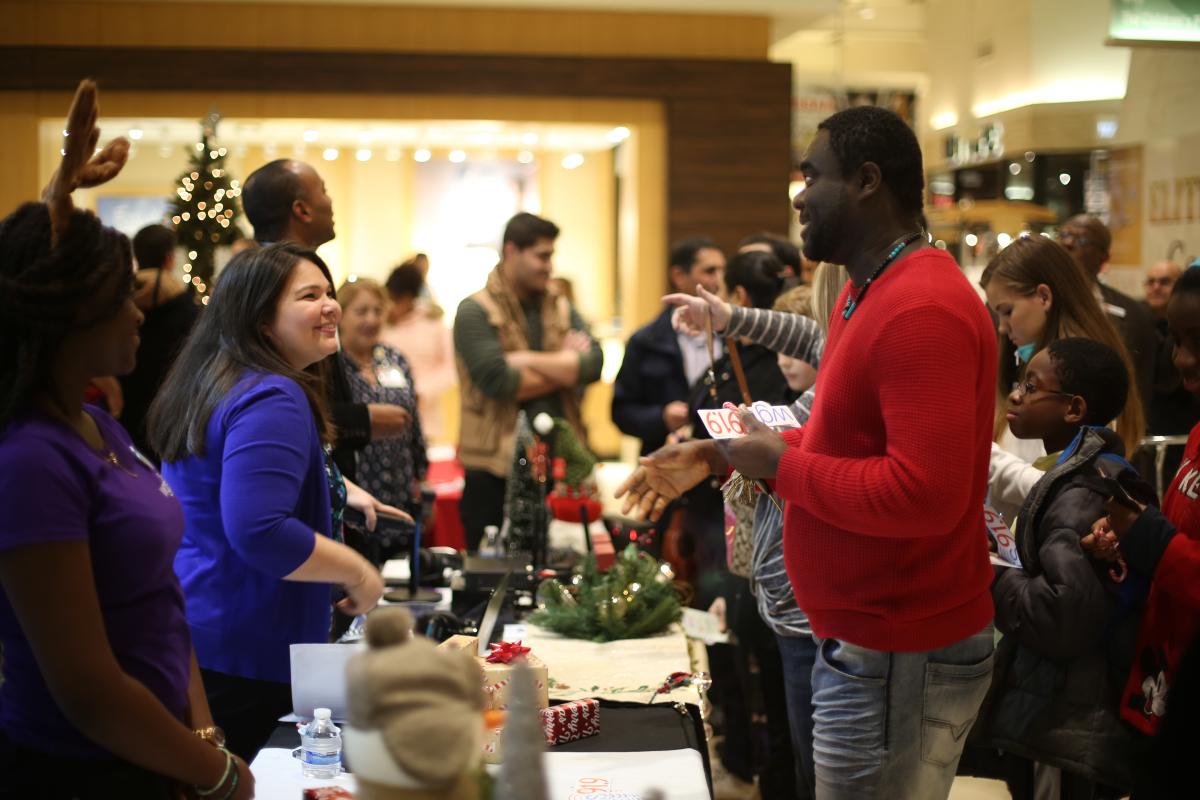 "WGTS listeners are so generous and we appreciate their support of the Salvation Army and of the children we serve," says Salvation Army's Major Leisa Hall.
"Any time we can engage our listeners face to face and do something that immediately impacts the community, especially children, it fits with the DNA of the station as we seek to serve our community," says Kevin Krueger, general manager.