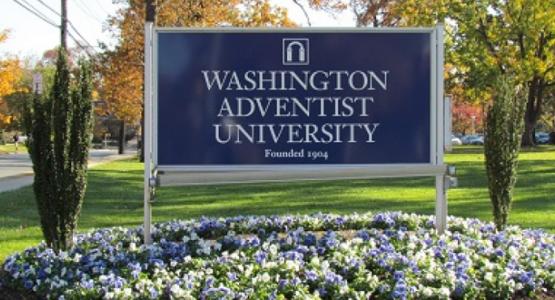 Washington Adventist University Ranks Among The Safest Colleges in Maryland
October 11, 2016 ∙ by vmbernard ∙ in Washington Adventist University, Education
Washington Adventist University (WAU) is ranked tenth among the top 19 "Safest Colleges in Maryland" by BackgroundChecks.org in its recently-released 2016 annual report on accredited public and private not-for-profit educational institutions that offer four-year degrees. BackgroundChecks.org is a public safety-focused organization that is committed to increasing safety, community involvement, transparent government and education.
The safest colleges rankings are based on campus crime rates per l,000 residents, as well as on recent Department of Education reports, social media analysis, natural language analysis and research.
"We've always known that we have a safe campus for our students, faculty, staff and visitors, and it's something in which we take great pride," says Weymouth Spence, WAU president. "I am pleased that Washington Adventist University is recognized by BackgroundChecks.org for campus safety, as it is an important consideration for parents and families when choosing a college, and a factor that is highly valued by the students who attend."
Jessica Pierce, a public safety analyst for BackgroundChecks.org, said about the safest schools, "It's a true testament to a great administration, strong leadership, and student and community involvement." 
Since 1904, Washington Adventist University has been located on a 19-acre campus in suburban Takoma Park, Maryland near the intersection of Flower and Carroll Avenues. With close proximity to the Takoma metro station, a Capital Bikeshare station and bus stops, the WAU campus offers easy access to destinations throughout the Washington metropolitan area.