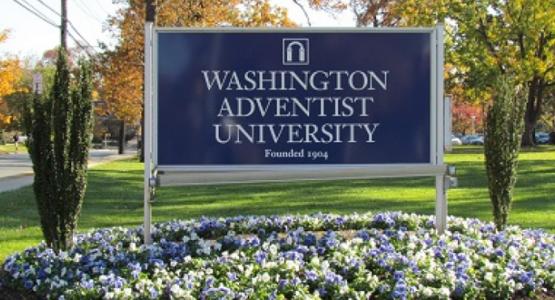 Washington Adventist University and Radians College Enter New Partnership to Help Graduates Further Their Nursing Education
July 07, 2016 ∙ by vmbernard ∙ in Washington Adventist University, Education
Story by WAU Staff
Washington Adventist University (WAU) has entered into a partnership agreement with Radians College that will help qualified graduates further their nursing education through an accelerated evening program offered by the WAU School of Graduate and Professional Studies.
"We are very pleased to partner with Radians College, and happy that we can provide their nursing graduates with a convenient and affordable path to a master's degree," says Weymouth Spence, Washington Adventist University president. "Hospital requirements are changing, and this university is in an excellent position to support those students who need to further their education in order to meet the new requirements."
"As a graduate of Washington Adventist University, I couldn't be more pleased to enter into a partnership with a college that is so near to my heart," says Stephanie Jackson, Radians College president. "This offers an excellent advantage to our students, and the entire community will ultimately benefit by gaining the highest quality nursing care." Jackson received her nursing degree from Washington Adventist University in 2001.
The WAU RN-MSN program is designed for registered nurses who have already earned an Associate Degree in Nursing (ADN), and it allows them to move directly into a master's program in either the nursing education or nursing and business leadership tracks.
Under the partnership agreement, graduates of Radians College who have earned an Associate of Science degree are able to matriculate directly into the RN-MSN program at Washington Adventist University, with program prerequisites considered to be fulfilled. In addition, tuition discounts are provided to students under the agreement.
For more information about the RN-MSN program, contact Carol Cogen at 301-891-4090 or ccogen@wau.edu.