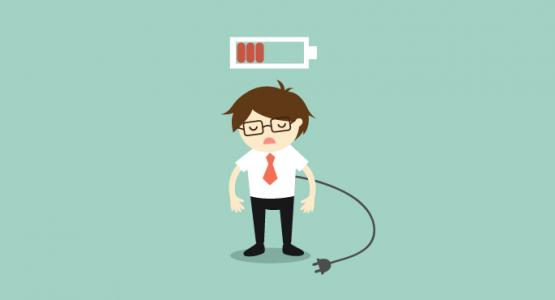 Too Busy on Sabbath: Is the Seventh Day Still a Day of Rest and Gladness?
November 02, 2016 ∙ by vmbernard ∙ in This Month's Issue
Story by Debra McKinney Banks
The words "rest" and "busy" are often used when speaking with Seventh-day Adventists about the Sabbath. Many recite from memory the Fourth Commandment and point to creation as our injunction to cease from regular "worldly" activity and rest from our labors (see Gen. 2:2; Ex. 20:8). But for many pastors, teachers and lay persons who work or volunteer at their local church, Sabbath is hardly a day of rest. And, for a few, it is another dreaded work day where they end up exhausted, wondering: Where was the blessing in that?
"For a pastor, Sabbath is the busiest day of the week," explains Marilyn Scott, associate pastor for Family Ministries at Chesapeake Conference's New Hope church in Fulton, Md. "We prepare all week for service and Sabbath is the culminating point." Multiple hours are spent in sermon preparation, attending various meetings and conducting visitations during the week with some of these tasks spilling over into the Sabbath hours. And, this isn't just an issue for pastors.
Church life often depends on a faithful few who work diligently to keep the round of activity churning each week to engage members and help the church run smoothly. The work of these programs and ministries meet the needs of the congregation and the community as well.
Many hard-working men and women wear multiple church hats—taking on extra volunteer duties as Sabbath School teachers, clerks, secretaries, deacons, treasurers and musicians, to name a few—while holding down full-time jobs and balancing family commitments. It is no wonder that when the nominating committee calls to inquire who will serve for the upcoming term, many decline the invitation citing burnout.
Chris Daley, a marketing consultant and active member of Potomac Conference's Sligo church in Takoma Park, Md., understands the dilemma. "People have gone to work all week and Sabbath morning is that one time when you get to sit down and have breakfast with your children. Inevitably you get a call from someone from the church to work," he says, "and you go."
Celeste Ryan Blyden, Visitor editor and publisher, grew up in a small church where Sabbath was just as busy as the weekdays, if not busier. "We spent all day at church; no less than 12 hours each Sabbath," she recalls. "My father was an elder who taught Sabbath School and sometimes played the piano, sang special music or preached. My mother also taught a Sabbath School class, brought a dish for potluck, served in the kitchen, helped the treasurer count the offering, led community services, served on the church board and regularly joined a group who slipped out of the service early to head over to the local prison to conduct a worship service. She would return in time for the afternoon youth program, called AYS, and we'd get home after sunset, later if there were a church social, board meeting or youth outing. It was busy, yet it was our happiest day of the week."
Joy in Service
Indeed, some say that the work they do on Sabbath is a joy because it provides a change of pace. During the week, Lance Moncrieffe works full-time as an executive creative director. During his "off hours" he serves as a lay pastor for the Pennsylvania Conference, and also leads the conference's lay pastor training program. He sees his extra duties on Sabbath as a blessing. "I wouldn't feel rested if I weren't this busy," he says. "On Sabbath I receive a mental rest from the normal daily worry and rigor of the world. Leadership in church brings for me a joy in service and provides a refreshing feel to my mind."
Scott also sees service on Sabbath as a form of worship. "Sabbath is so much more than going to church and then resting," she says. "The Sabbath is really about Jesus and spending time worshipping God. Worship also means to serve. God made it a day where we can truly serve Christ. And when we serve others, we
feel good."
Finding Balance
Finding balance in service and rest is necessary. "I counsel the pastors I train to take one Sabbath each month where they are completely off; not on any agenda, or participating in platform duties," says Moncrieffe. "This is applicable to families as well. Often in churches you have a husband and wife who are both busy. I tell them to get revived physically; go out in nature. There is legitimacy to the notion in taking a rest."
Daley has learned to be more intentional about engaging in ministry and guarding what he calls "sacred time," allowing himself to say "no" at times so he can balance Sabbath duties and family time. He says he has also had to learn how to "turn the brain off" and be enveloped by the effervescence of the Sabbath. "We often defend the rightness of the Sabbath, but are we experiencing the richness of the Sabbath?" he asks.     
Josh Voigt, a pastor of the Catoctin View and Middletown Valley churches (Md.) in the Chesapeake Conference, is also "very deliberate" in guarding his time on Sabbath. "I hate the idea that Sunday is a day of rest for Adventist pastors because we work so much on Sabbath," he explains. He makes sure his sermon preparation is done before the Sabbath and avoids crowding too much activity on Saturdays, such as programs and weekly church dinners, so his members can enjoy time with their families and one-on-one fellowship.
Taking a break is necessary, but Voigt cautions, "Don't nap! Some people think the great Advent movement is to lie down and take a nap on Sabbath." The action of resting—experiencing mental, physical and spiritual rejuvenation—does not necessarily mean inactivity. To that end, he says, "I encourage my church members to get out in nature and spend time with each other," he says.
He and Pastor Scott also admonish that ministry isn't just for Sabbath. "Programs and
activities can be scheduled for different days of the week, or pared down," Scott says.
It might also help—and stave off burnout—if more members were and remained involved. "God gives everyone gifts and abilities," Scott adds. "Many come to church and they take and take, and do nothing. Part of our responsibility when we come together is to serve. To just come and give nothing in return not only leaves more work for others to do, but we also miss out on a blessing."