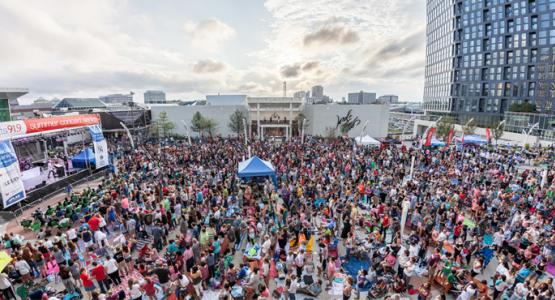 More Than 4,000 WGTS 91.9 Listeners Attend Summer Concert with Colton Dixon
August 16, 2016 ∙ by vmbernard ∙ in Washington Adventist University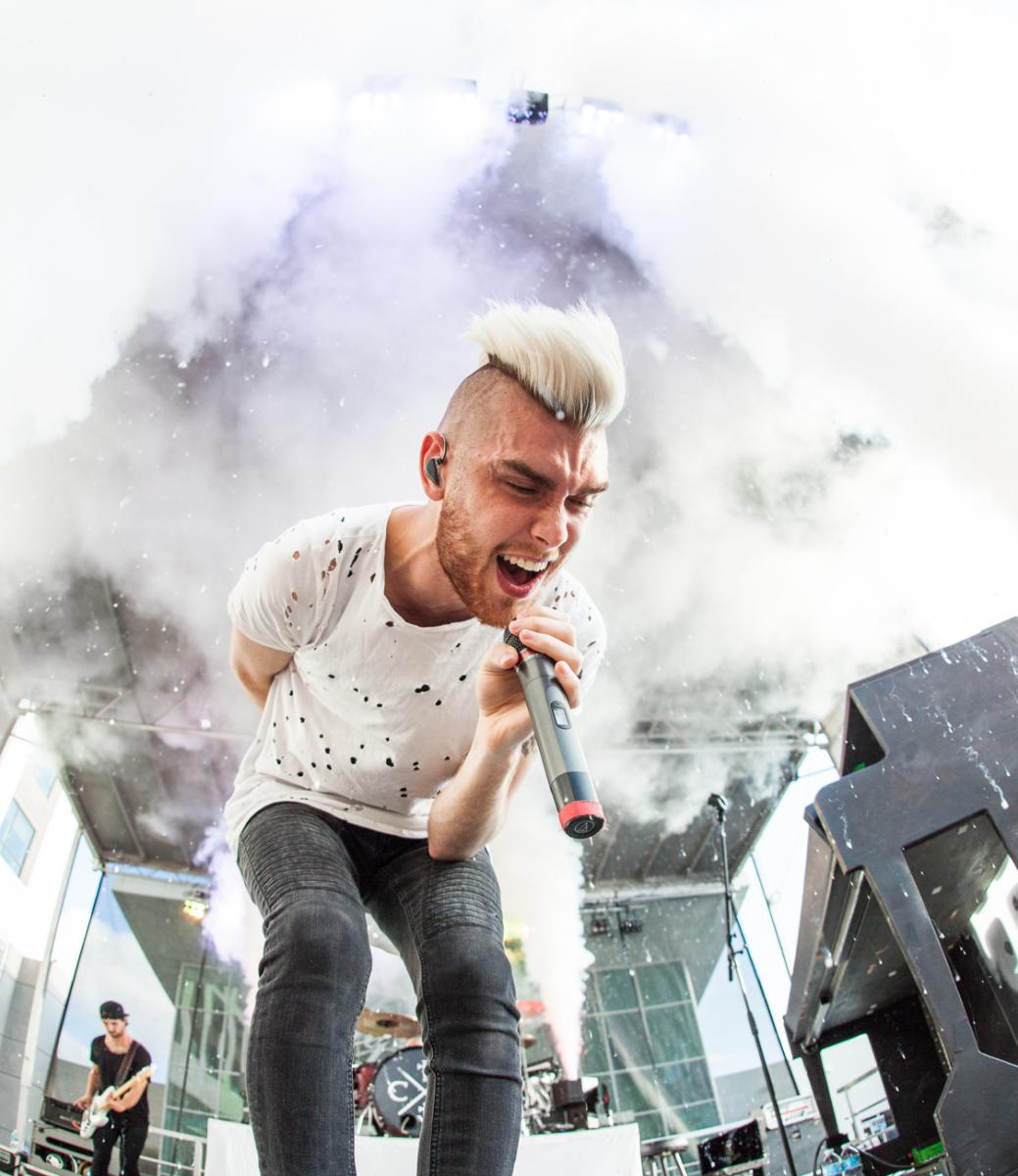 Story by WGTS Staff
The inaugural WGTS 91.9 Summer Concert drew a large crowd in the Washington D.C. suburb of Tysons Corner.  More than 4,000 people showed up for the outdoor show with Colton Dixon, a former American Idol contestant.  The show was held on a brand new plaza suspended 43 feet in the air between the Tysons Corner Mall and three large buildings across the street.
"It was an amazing venue for a concert.  While thousands showed up with tickets, many others came just to find out what was happening and ended up staying for the whole event," says Jerry Woods, WGTS morning show host and promotions director,.
Listeners also got involved with another WGTS 91.9 Hands and Heart Project by donating 143 backpacks and countless boxes of school supplies to be distributed to underprivileged children in the area by the Salvation Army.
"Every concert is special in its own way.  I loved this show because it was held in a public place.  We got the chance to impact hundreds of people incidentally with a message of hope, that made the event even more powerful for me," says Kevin Krueger, WGTS general manager.