Beltsville Church Launches Second Site
September 08, 2016 ∙ by vmbernard ∙ in Potomac Conference
Story by Kermit Netteburg
More than 300 people attended the inaugural service of the Beltsville church's second campus on Tech Road in Silver Spring, Md., this past Sabbath morning. The church now refers to the original Potomac Conference church in Beltsville, Md., as the the Ammendale campus and the new site as the Tech Road campus.
Organizers stopped counting at 305 people. "We just couldn't keep track after that," says Will Johns, associate pastor, who serves as the campus pastor for the Tech Road site. He added that more than half the people were not from the Ammendale campus. (The Ammendale campus will celebrate its 60th anniversary in two weeks, September 17.)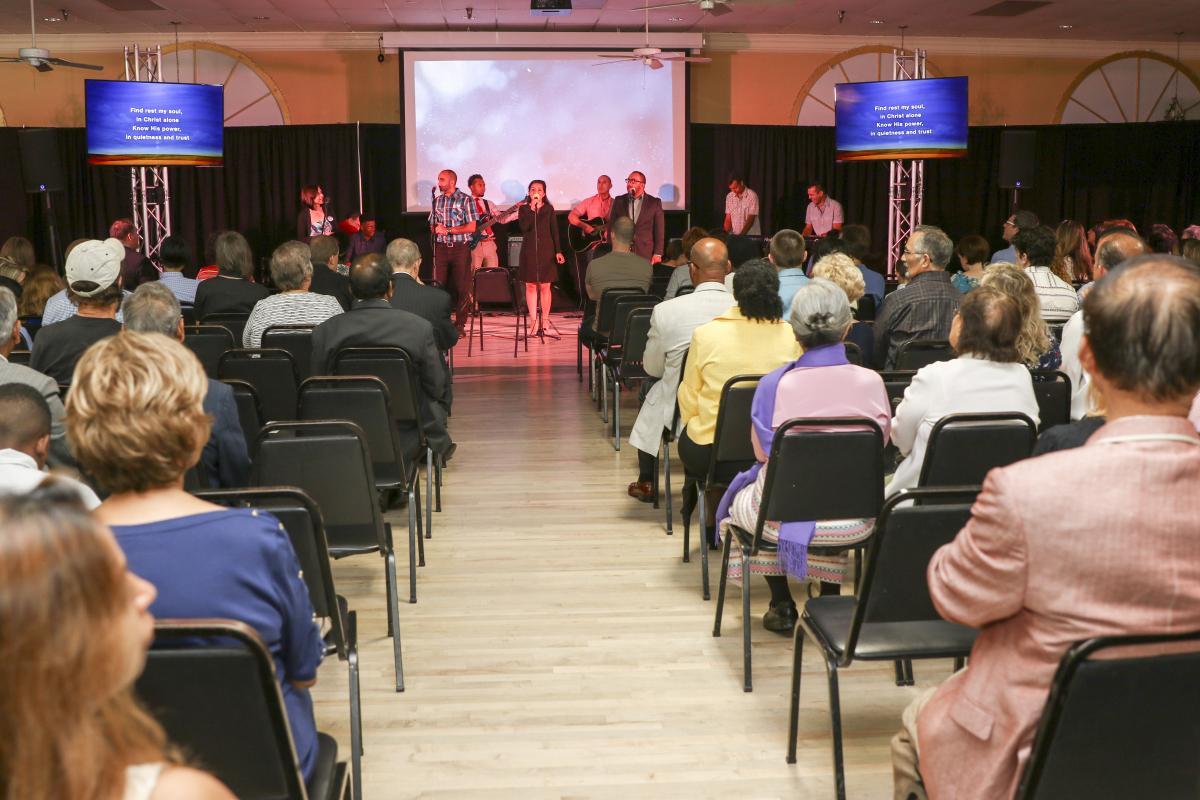 Johns adds: "We rented the Hollywood Ballroom as a location. It's perfect. People who aren't comfortable coming to a church, well, they still can feel comfortable coming to this location."
The new campus fulfills a dream of Pastor Tim Madding, who came to Beltsville two years ago to launch a church planting project. Roles changed, he became lead pastor and church planting morphed into multi-site campuses.
"But it's still the same vision," Madding says. "It's creating new places where new people can get to know and serve Jesus better."