10-Year-Old Maryland Boy Competes in Spelling Bee Finals
June 02, 2016 ∙ by vmbernard ∙ in Adventist HealthCare, Chesapeake Conference
Story by V. Michelle Bernard / Photos courtesy Mark Bowen/Scripps National Spelling Bee
JJ Chen, a 10-year-old boy who attends Chesapeake Conference's Spencerville church in Silver Spring, Md., recently advanced to the Scripps National Spelling Bee finals in Oxon Hill, Md. He tied for 22nd place at the event.
Chen was the only student from the Washington, D.C., area to make it to the finals, and received a lot of local media attention for his accomplishment. He says he had fun and was "exited about talking with media. They are nice."
His mother, Yuesha "Shasha" Chen, reports that during the competition the family (pictured below) was able to share his love for church and Christian music with the media and his fellow spellers.  "We believe that the Christian faith and values have a tremendous impact" on how JJ grew up and learned, she adds.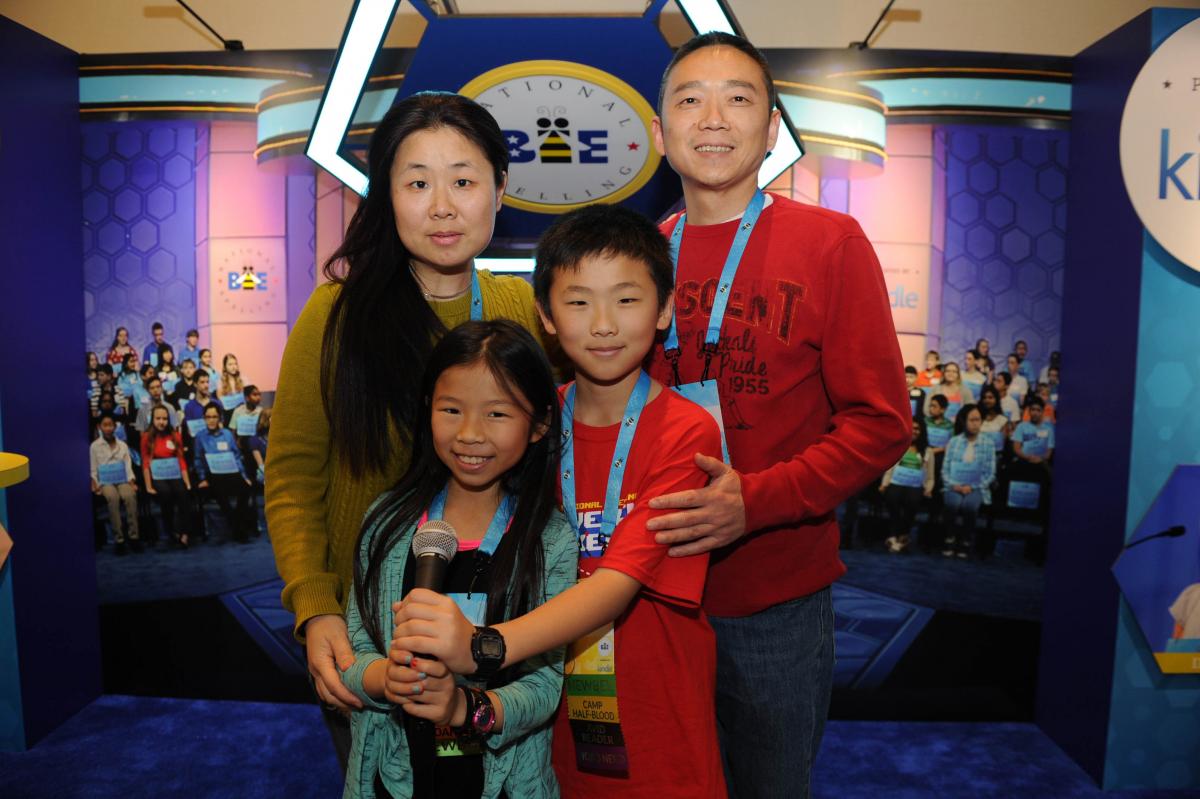 This was Chen's first time competing in spelling bees, and he only started studying six months ago during his classroom's competition. He plans to compete again next year and has already developed and started a study plan for the next 12 months.
Yuesha "Shasha," who is a vice president and CFO at Adventist HealthCare's Washington Adventist Hospital in Takoma Park, Md., says he was born with a natural interest in spelling.  "When he was 3-years-old attending day care, he was already reading character books [versus picture books] and helping his classmates to read," she says. "He was always a "human dictionary" to his teachers."