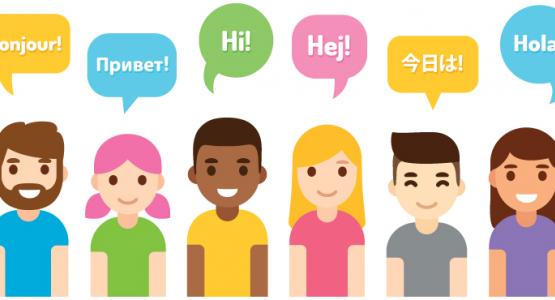 10 Demographic Trends Shaping America
June 21, 2018 ∙ by vmbernard ∙ in This Month's Issue
Did you know that Asia has replaced Latin America (including Mexico) as the biggest source of new immigrants to the U.S.? This and nine other trends highlighted by the Pew Research Center below are shaping the demographics of the U.S. Read more here.
1. "Americans are more racially and ethnically diverse than in the past, and the U.S. is projected to be even more diverse in the coming decades." Studies find that by 2055, the U.S. will not have a single racial or ethnic majority.
2. "Asia has replaced Latin America (including Mexico) as the biggest source of new immigrants to the U.S." Asians are now the only major racial or ethnic group with rising numbers, mainly due to immigration. African immigrants, which make up a small share of the U.S. immigrant population, are also growing steadily, roughly doubling every decade since 1970.
3. "America's demographic changes are shifting the electorate—and American politics." Pew found that there are wide gaps opening between generations on political and social issues, with young adult Millennials much more likely than their elders to hold liberal views.
4. "Millennials, young adults born from 1981 to 1996, are the new generation to watch." This generation will surpass Baby Boomers (born 1946–1964) as the largest U.S. adult generation.
5. "Women's roles in the labor force and leadership positions has grown dramatically." American women have steadily increased in participation in the labor force since the 1960s. In 2011 mothers were the sole or primary breadwinners in a record 40 percent of households with children.
6.  "The American family is changing." The share of American adults who have never been married are at an historic high—with two-parent households on the decline. Divorce, remarriage and cohabitation numbers are on the rise, and about one-in-six American children are growing up in blended families.
7. "The share of Americans who live in middle class households is shrinking."  After more than four decades in which middle-income households were the majority, in 2015 "the share of U.S. adults living in middle-income households fell to 50 percent," cites PEW.
8. "Christians are declining as a share of the U.S. population, and the number of U.S. adults who do not identify with any organized religion as grown." The U.S. is still home to more Christians than any other country, but the percentage of people identifying as Christian declined from 78 percent in 2007 to 71 percent in 2014.
9. "The world's religious makeup will look a lot different by 2050." Christianity will remain the largest religious group over the next four decades, but Islam is growing faster than any other major religion. Why? Muslims are younger and have more children than other groups.
10.  "The world is aging." Growth in the U.S. from 1950 to 2010 was rapid, with the global population nearly tripling. But, Pew states, "population growth from 2010 to 2050 is projected to be significantly slower."
Read these stories from the June 2018 Visitor: