When No is NOT disrespectful
August 04, 2020 ∙ by vmbernard ∙ in Health & Lifestyle, This Month's Issue
Story by Elizabeth Anderson
One of the ways Liliana, a mother who was abused at church when she was young, bolsters her children so they don't become prey "is to give them agency, confidence…that they are in charge of their bodies."  She has explained to her three daughters that they don't have to hug anyone at church if they don't want. "When they are toddlers and little children, hugging brother so-and-so is not an issue, right? But once they become 12 and 14, those hugs can become very uncomfortable…maybe not because brother so-and-so is a predator but because I am 14 and I don't want to smash my breasts against this old man," Liliana says.
Adventist counselor Jennifer Jill Schwirzer echoes a similar sentiment.  "[Children] shouldn't be forced to make other people feel welcomed or loved. It's their own free will," she said.  Furthermore, "kids should not be taught that all adults should be respected. That's a mistake because all adults are not worthy of respect, and all adults are not safe people," she adds. 
It's imperative to "talk to children about abuse. Tell them… that if anyone ever says anything to them or touches them in a way that is inappropriate, or they feel uneasy around someone, that they should object… loudly and vocally," Schwirzer says. 
Participate in the enditnow emphasis day, August 22.
Download (or order) free resources, including a sermon packet in English or Spanish, at enditnownorthamerica.org/ein-emphasis-day. Also, plan to watch the Summit on Abuse, November 13–14.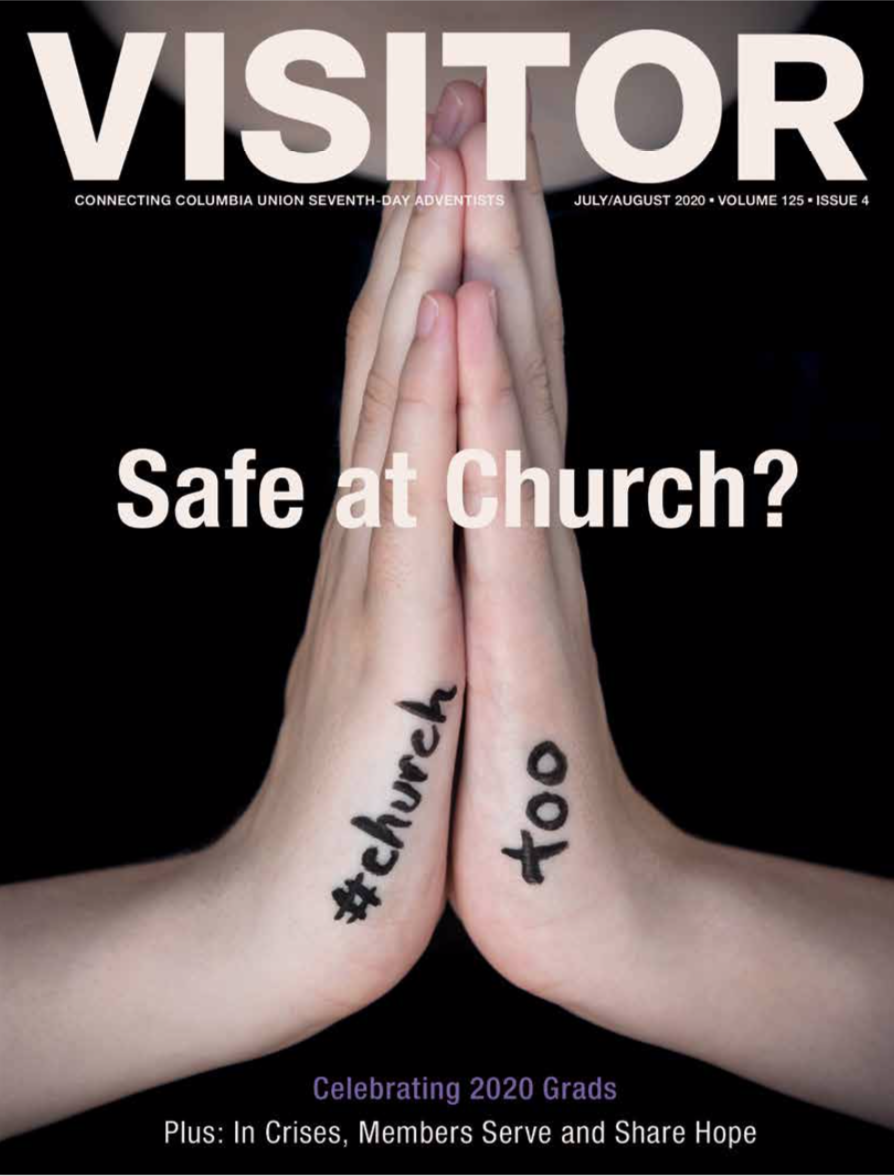 Read these articles from the July/August 2020 Visitor:
Editorial: A Gold Mine for Ministry
Safe at Church
It Starts Small: Things to Look Out for in a Predator
ACS Ramps Up to Meet Record Demand
Register for the Virtual Visitor 5K