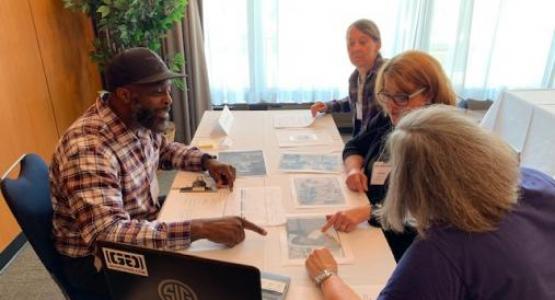 Teacher 'Summer Schools' at Library of Congress
February 26, 2020 ∙ by vmbernard ∙ in Potomac Conference, Education
Story by Salena Featherstone
Most teachers can't wait to be off for the summer. No more grading, lesson planning, noisy classrooms or ringing bells. Shortly after summer hits, however, many teachers begin to miss their students, classrooms and joy that being a Christian school teacher brings. Some of them, like Takoma Academy Life Sciences teacher Shaun Robinson (pictured), seek out professional development opportunities, seminars or workshops to help them add more resources to their educational toolbox.
This past summer, Robinson attended a Library of Congress' (LOC) Summer Teacher Institute, with a cohort of 24 educators from across the U.S. LOC staff provided educators with hands-on activities, tours, seminars and workshops, designed to familiarize teachers with the vast amount of resources available at the nation's largest library.
These weeklong summer institutes are offered to K–12 educators in all content areas. Education specialists at the LOC facilitate five days of educational sessions focused on incorporating the use of primary sources in the classroom, building critical thinking skills among students and increasing student engagement.
Robinson called the experience "very rich and useful!"
Library of Congress Summer Teacher Institutes are open for application in March. For more information, visit loc.gov/teachers/professionaldevelopment/teacherinstitute/.