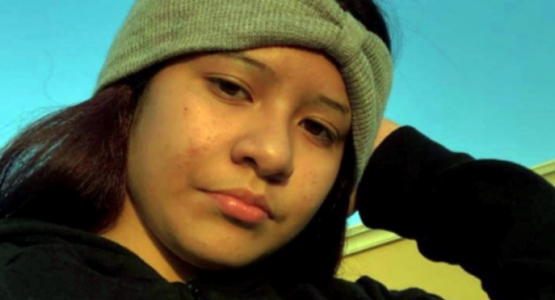 New Life Comes Out of Loss
June 04, 2020 ∙ by rbacchus ∙ in Potomac Conference, This Month's Issue
Story by Tiffany Doss
At the age of nine, Guadalupe "Lupita" Nieto Arroyo felt lost in a sea of deep loneliness and depression. She had long been the target of school bullying, and her home life felt unstable, as her parents considered divorce.
Psychologists and therapists who counseled Arroyo advised her to leave her circle of friends—many of whom used drugs and listened to music with dark messages. However, she didn't know where else to find refuge.
Upon watching The Passion of Christ with her mom one night, Arroyo commented, "They didn't love Jesus either. That's why they killed him."
The situation grew worse when Arroyo's best friend posted private photos of her on Instagram. This betrayal and accumulation of circumstances caused pain she could no longer handle. A month before her 13th birthday, Arroyo ended her life.
When a member from Potomac Conference's Norfolk (Va.) church visited the grieving family, he noted the house was filled with pictures of Arroyo amid candles and people praying the "novena" for her soul. The member explained what the Bible says concerning death, and prayed and wept with the family. "This was the first time we felt any peace," shares Miguel and Gabriela, Arroyo's parents. "In our hearts, we hoped God could bring something good out of so much tragedy."
Soon after this visit, the couple began attending the Chesapeake Spanish Mission Group in Chesapeake, Va. Their marriage slowly rebuilt, their faith grew and they eventually began holding prayer meetings in their home.
Within five months of their daughter's tragic death, Miguel, Gabriela and their other daughters, Neyelly and Azucena, decided to get baptized by Juan David Moreno, the pastor of Chesapeake Spanish. "Due to the sorrows of losing this young life, more than 20 people have been impacted by the love of Jesus and have started Bible studies and are attending church," says Jose Esposito, the Hispanic Ministries director.
Soon after the baptisms, the investigation surrounding Arroyo's death finished and authorities returned her cell phone to the family. Looking through the phone, Gabriela realized how lost her daughter had been without them knowing it. "I thank God for giving us another chance with our three remaining children," Gabriela shares, "and we feel blessed that our fourth child, due soon, will be born a Seventh-day Adventist."
Esposito thanks God for believers and pastors who minister to the grieving. "Tell them that He is real!" he says. "It is not the formalism of a lifeless religion. He has the power to make all things new. Do not miss the opportunity to tell those who suffer that Jesus is hope. Jesus is coming!"