Charleston Girl Starts Swim Class
April 20, 2017 ∙ by vmbernard ∙ in Columbia Union News, Mountain View Conference
Story by V. Michelle Bernard
Kristiana Hoffman, a 12-year-old from Charleston, W.Va., wants to be a missionary when she grows up. In January she started practicing.
After reading that 10 people die each day from drowning, Hoffman came up with a plan to help teach children to swim while introducing them to the Seventh-day Adventist Church. Hoffman, a member of the Mountain View Conference's Charleston (W.Va.) church, started taking swimming lessons at age three, and recently hosted swim classes for the community at a local pool.
Hoffman applied for and received funding through the Columbia Union's Homeland Mission and the North American Division's "Give Them the Keys" programs to hold swim lessons. Many of the participating families are from the area impacted by the 2016 flooding, and probably wouldn't have the means to normally take lessons, says Laura Hoffman, Kristiana's mother.
Kristiana reports that 21 swimmers of varying levels have participated in the class. While she doesn't teach any biblical principles in the class, she hopes to start friendships and connect families to the church.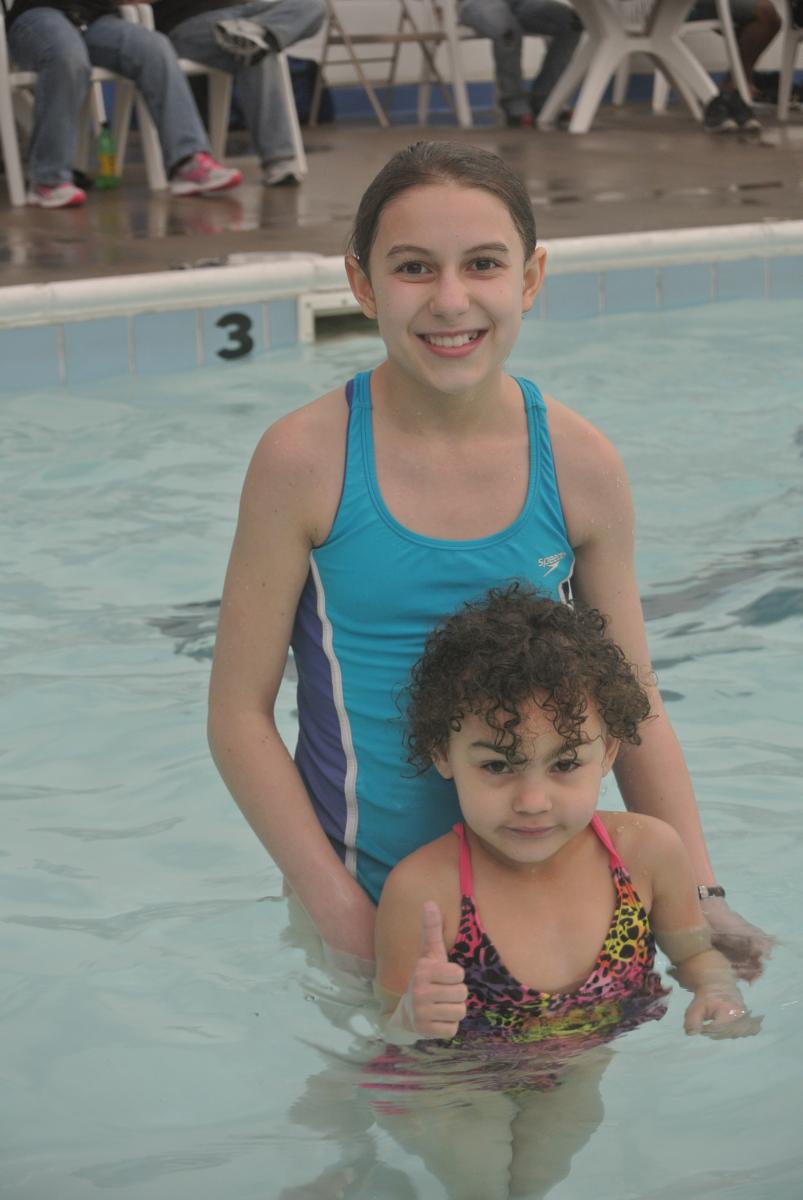 "I don't think that the children will necessarily get to know Jesus by swimming, but through swimming we can make contacts and invite them to Pathfinders and/or Adventurers," says Kristiana. "We've already had one mom ask how her 5-year-old can join Pathfinders!"
Laura says that they've made friends they never would have met outside the swimming program. When the Hoffmans moved to the area three years ago, there were no children in the church.
"We prayed for God to send children," says Laura. Through the swimming program, the work of Peruvian missionaries serving in the area and Pathfinders, God has multiplied the children in the church, she adds.
Kristiana hopes this program will help more than improving swimming skills. "I know that this is a unique opportunity that God has given me to use my best talent. … I hope that my story inspires other kids to use the talents that God has given them, to serve Him."