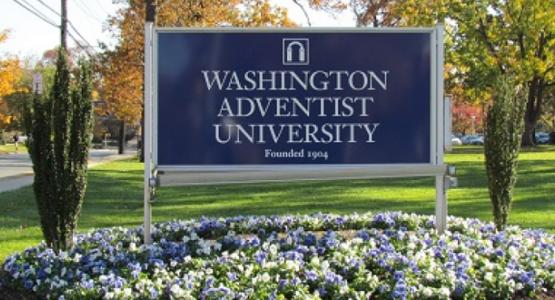 Washington Adventist University Authorized to Offer Online Programs to Students Outside of Maryland
October 19, 2016 ∙ by vmbernard ∙ in Washington Adventist University, Education
Story by WAU Staff
Washington Adventist University (WAU) is now a participant in the State Authorization Reciprocity Agreement (SARA), which allows the school to offer its online courses and degree programs to students outside of the State of Maryland. SARA establishes national standards for the interstate offering of postsecondary distance education programs, and WAU is authorized to accept students into its online programs from other SARA member states and institutions.
Washington Adventist University, based in Takoma Park, Md., currently offers two graduate programs online – the Master of Business Administration (MBA) and the Master of Public Administration (MA).
SARA both expands student access to educational offerings and enhances the quality of distance education. Overseen by the National Council for State Authorization and Reciprocity Agreements, SARA is administered by the four regional education compacts, which include the Midwestern Higher Education Compact (MHEC), New England Board of Higher Education (NEBHE), Southern Regional Education Board (SREB), and Western Interstate Commission for Higher Education (WICHE).
Once a state is authorized to join SARA, institutions are required to apply individually to participate in the initiative. Membership is open to degree-granting postsecondary institutions from all sectors (public colleges and universities, and independent institutions, both non-profit and for-profit) that are accredited by an agency recognized by the U.S. Secretary of Education.
To meet the requirements for participation in SARA, the primary campus of a college or university must be located in a state that has joined SARA, and the institution must be authorized to operate in that state. In addition, the institution must agree to abide by Interregional Guidelines for the Evaluation of Distance Education, adopted by the Council of Regional Accrediting Commissions. In order to participate in SARA, institutions must also pay an annual fee and provide data necessary to monitor SARA activities. Private institutions, including Washington Adventist University, must also demonstrate financial stability.
In addition to its online programming, WAU offers both undergraduate and graduate evening degree programs on campus in an accelerated format to accommodate working adults. The university also offers a variety of undergraduate programs as part of its traditional day program.