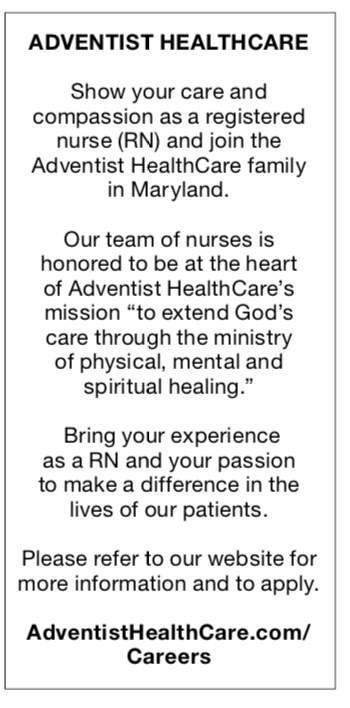 Emploment
WOULD YOU LIKE TO WORK IN A VIBRANT OUTREACH MINISTRY TO THE NATION'S CAPITAL? Consider a career with WGTS 91.9 – Atlantic Gateway Communications. Check our website (wgts919.com) regularly for part-time and full-time openings.
ADVENTIST HEALTHCARE. Show your care and compassion as a registered nurse, and join the Adventist HealthCare family in Maryland. Bring your experience and passion to make a difference in the lives of our patients. For information and to apply, AdventistHealthCare.com/careers.
UNION COLLEGE invites applicants for an accounting teaching faculty position. Qualified applicants will be committed members of the Adventist church and have a master's/doctorate degree or significant experience and willingness to pursue a master's degree. Find more information at ucollege.edu/faculty-openings or contact Lisa Forbes at lisa.l.forbes@ucollege.edu.
SOUTHERN ADVENTIST UNIVERSITY seeks to fill a faculty position in the School of Journalism and Communication (SJC). Candidate will bring his or her creativity, energy and academic and professional excellence to the SJC. For a complete list of responsibilities, requirements and qualifications, visit southern.edu/jobs.
SOUTHERN ADVENTIST UNIVERSITY seeks Dean of Graduate Studies. Candidate will assume a leadership role in all aspects of graduate education and provide academic, administrative and strategic direction to Graduate Studies. For a complete list of responsibilities, requirements and qualifications, visit southern.edu/jobs.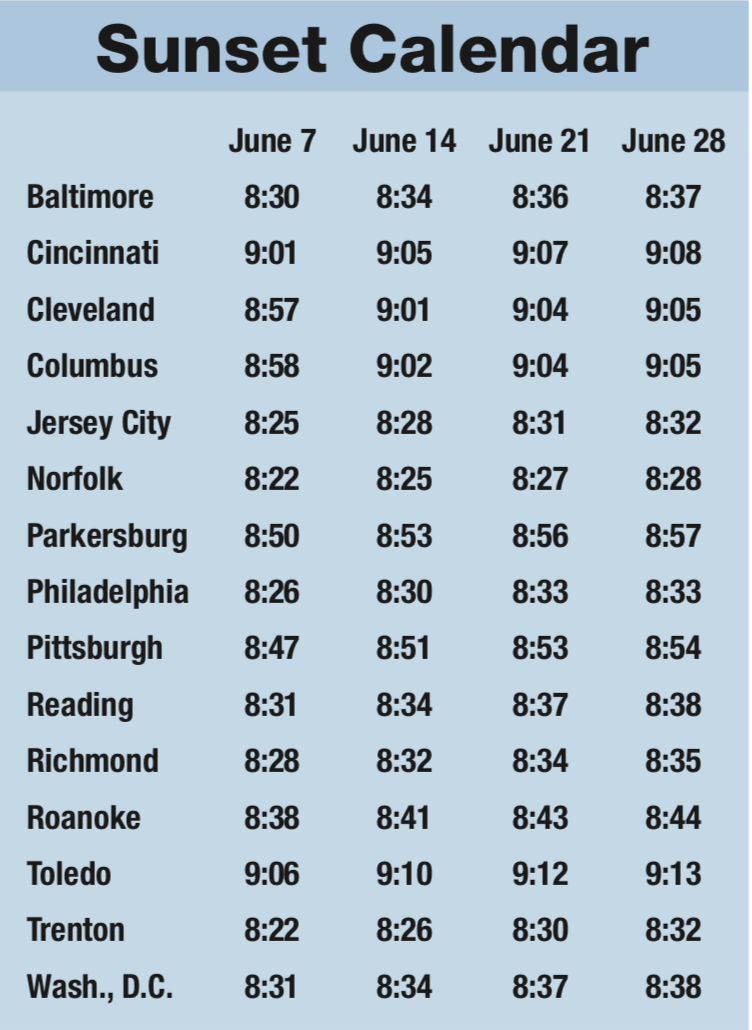 SOUTHERN ADVENTIST UNIVERSITY seeks Vice President For Spiritual Life who will oversee all areas of spirituality on campus, provide spiritual mentoring and programming for students as well as spiritual support for employees and spiritual guidance for campus decisions. This role involves collaboration with the university church and its pastoral staff to foster Christian growth and fellowship between campus and church. VP will direct team members in the Chaplain's office. For a full description and qualification criteria, visit southern.edu/hr.
SOUTHERN ADVENTIST UNIVERSITY seeks Website Development Manager. The Website Development Manager works closely with the Director of Marketing and University Relations to create and implement the strategy and goals for the university website, digital advertising and social media efforts. As a full stack developer, this position requires a high level of website design and development proficiency. For a complete list of responsibilities, requirements and qualifications, visit southern.edu/jobs.
SOUTHERN ADVENTIST UNIVERSITY seeks Director of Records and Advisement, who will have direct supervisory responsibility for management of all aspects of the Department of Records and Advisement. For a complete list of responsibilities, requirements and qualifications, visit southern.edu/jobs.
STALLANT HEALTH RURAL HEALTH CLINIC in Weimar, Calif., is accepting applications for a nurse practitioner or a physician assistant, as well as a licensed clinical social worker. Please contact Marva at marva@stallanthealth.com for further information.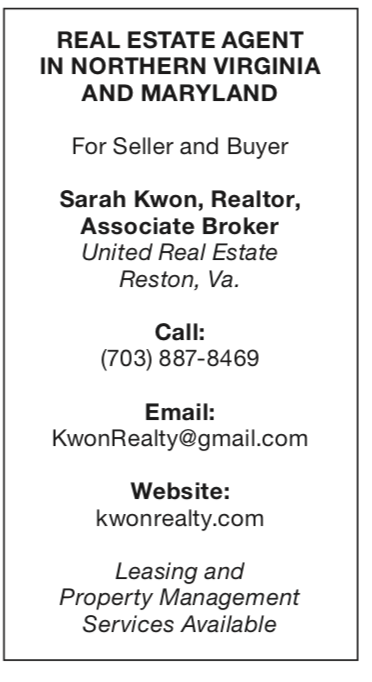 PACIFIC UNION COLLEGE is seeking candidates for Associate or Assistant or Full Professor of Nursing with Adult Clinical Focus, Leadership-Preceptorship, and Associate or Assistant or Full Professor of Nursing-Adult Clinical. Master's degree or doctorate preferred. California RN license by expected start date, preference for candidate with experience in teaching. For more information or to apply, please call Human Resources at (707) 965-6231 or visit puc.edu/v/campus-services/human-resources/current-job-postings.
ANDREWS UNIVERSITY seeks faculty for Discipleship & Religious Education. The individual will hold a faculty appointment in the Department of Discipleship & Religious Education and carry regular faculty responsibilities related to teaching, service, research and publication, and administration. For more information and application, andrews.edu/admres/jobs/show/faculty#job_2.
MISCELLANEOUS             
HYMNS AND FAVORITES. Classic music of the church—songs that will enrich your life and warm your soul. HymnsandFavorites.com: listen right now and anytime online with your smartphone or computer. Hymns and Favorites is brought to you by and is a ministry of WGTS 91.9.
PRISON MINISTRY CONVENTION, July 24–27, Buffalo, N.Y. Up-to-date methods in Evangelism Behind Bars, Ministry to Prisoner's Family, or Re-entry Ministry. Exciting speakers and seminar presenters. A time to learn, fellowship, worship and network. Register today at adventsource.org. 
WILDWOOD LIFESTYLE CENTER. We have helped people avoid or reverse disease for almost 80 years. We can help you with diabetes, heart disease, hypertension, obesity, depression, anxiety and more. Call today, (800) 634-9355 or visit wildwoodhealth.com. We care about your health!
SERVICES                        
TEACH SERVICES: Helping authors make their book a reality. Call (800) 367-1844 for your free manuscript evaluation. We publish all book formats and provide worldwide distribution. View new books at TEACHServices.com or ask your local ABC. View used Adventist books at LNFbooks.com.
MOVE with an award-winning agency. Apex Moving & Storage partners with the General Conference to provide quality moves at a discounted rate.
Call us for your relocation needs. Adventist beliefs uncompromised. Call Marcy Danté at (800) 766-1902 for a free estimate. Visit us at apexmoving.com/adventist.
MARYLAND ADVENTIST DENTIST, DAVID LEE, DDS, FAGD, AFAAID, FICOI, FAACP, has practices located in Silver Spring and Columbia, Md. He is extensively trained in implant, cosmetic, TMD/TMJ, sleep apnea treatment, sedation and laser dentistry. Dr. Lee is an Associate Fellow of the American Academy of Implant Dentistry, as well as having many other certifications. For appointments, call (301) 649-5001 or (410) 461-6655. Mention this ad and receive a 10 percent discount on all services, excluding third-party payers. We welcome new patients!
ENJOY WORRY-FREE RETIREMENT at Fletcher Park Inn on the Fletcher Academy campus near Hendersonville, N.C. Spacious apartments available now. Ask about our limited rental units and villa homes. Enjoy a complimentary lunch at our vegetarian buffet when you tour. Call Lisa at (800) 249-2882 or (828) 209-6935 or visit fletcherparkinn.com.
MARYLAND ADVENTIST PODIATRIST: Dr. Scott Nutter, highly trained, experienced and board certified, is available in several locations to help your foot/ankle problems, including arthritis, heel pain, spurs, diabetes, callouses, ingrown nails, sprains, fractures, warts, bunions, etc. Surgery, if needed, at Adventist hospitals. Offices in Laurel and Maple Lawn/Fulton. Call (301) 317-6800.
TRAVEL/VACATION          
ISRAEL TOUR with Pastor Jim Gilley and friends, November 17–25. $3,295. Includes air, breakfast and dinner buffets daily, all tips and taxes. From New York, Chicago or Los Angeles; other departure cities available. Call Maranatha Tours at (602) 788-8864.
CONDO FOR RENT IN HONOLULU, HAWAII, 2 BR condo minutes to beaches, Chinatown and hiking! Sleeps six comfortably. Furnished kitchen; washer/dryer, AC and more. Free parking. Visit honcentralsda.org/vacation-rentals/nelson-hale or call (808) 989-4910.
ANNOUNCEMENTS            
MANASSAS ADVENTIST PREPARATORY SCHOOL in Manassas, Va., will be celebrating 50 years of service to their community and church October 12. Festivities will begin at 9:30 a.m. Please invite all former staff and alumni by sharing the event page on Facebook: facebook.com/events/319882628794471.
UCHEE PINES INSTITUTE 50TH ANNIVERSARY, June 23–29. Speakers include Mark Finley and John Bradshaw. For more information, visit ucheepines.org or call (877) UCHEEPINES.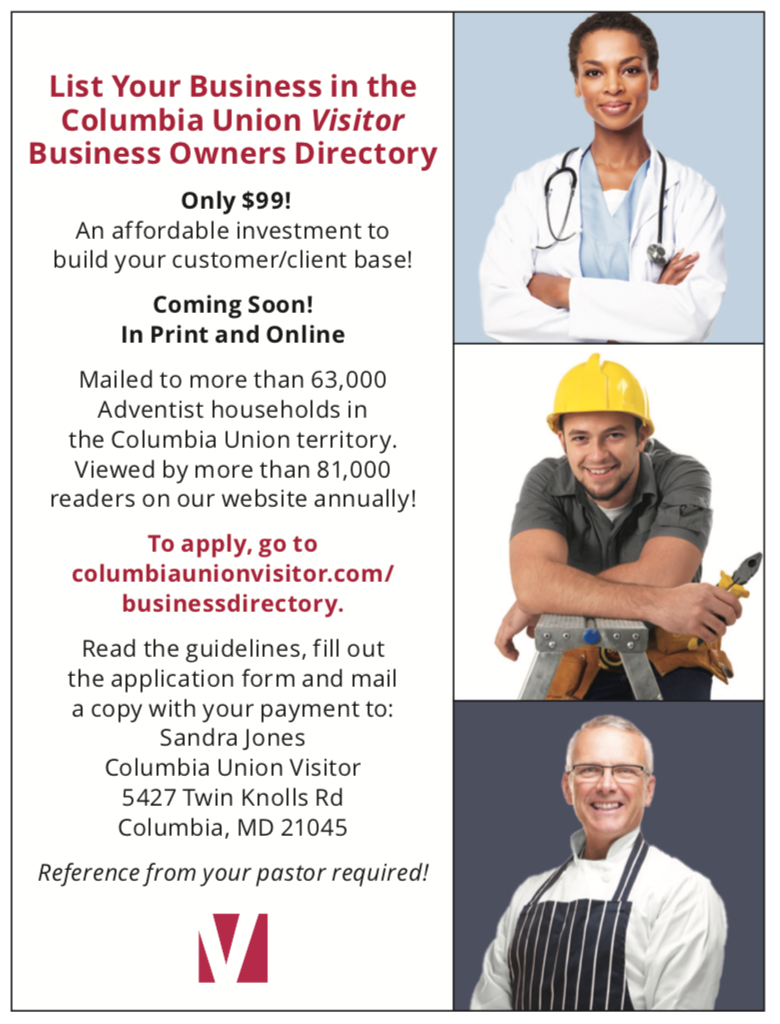 OBITUARIES                    
BALDRIDGE, Bob, 81, of Dover, Del., passed away February 27, 2019, from complications of heart disease. In 2013 Bob moved to Delaware to live with his daughter, Gwynne Hoffecker, and her family. He found a warm welcome at the Dover (Del.) First church. When Bob was first married, in 1959, he and his wife, Reba, began to take Bible studies and shortly thereafter were baptized into the Adventist church. He was later rebaptized at the Springfield (Ill.) church. In the 1950s Bob began a long career as a pioneer in the age of computers while serving in the Air Force. As a civilian, his love for the constantly changing world of computers continued and took him and his family from Georgia to work at the Florida Hospital in Orlando. After eight years, Bob moved on to other computer pursuits in Illinois, Tennessee, Alabama, Wisconsin and West Virginia, where he eventually retired. Bob loved backpacking in the Smoky Mountains and took every opportunity to do so. West Virginia is where he reached his lifetime goal of living on top of a mountain. After many years atop his mountain, and 53 years of marriage, his wife, Reba, passed away. With deteriorating health, his four daughters convinced him to move to Delaware. When he drew his last earthly breath, he was surrounded by his family. Survivors: his four daughters and their husbands; Kay (Terry) Cheser of Alabama, Fay (Ken) Woods of Georgia, Gwynne (Kevin) Hoffecker of Delaware, and Lynne (Vladimir) Corea of Maryland; seven granddaughters: Laura, Stacy, Angie, Mandy, Marci, Brianna and Abby; and two great-grandchildren, Cassidy and finally a boy, Brian.
BOSEMAN, Ruth J., born May 22, 1924, in Knoxville, Tenn.; died January 2, 2019, in Cleveland, Ohio. She was a former member of the Glenville (Ohio) church and transferred to Temple of Praise in Cleveland, Ohio. Ruth was raised in the Adventist church and baptized at the age of 12. She graduated with a B.S. in Education from Cleveland State University and specialized in teaching those with learning and behavioral challenges in the Cleveland Public School System for more than 30 years. Ruth is survived by her sons: William C. (Becky) Boseman Sr. of Cleveland, James H. (Ronni) Boseman of Twinsburg, Ohio, Frederick A. (Linda) Boseman Sr. of Cleveland, and Alex T. Boseman of Cleveland; grandchildren: William C. Boseman III of Georgia, Charita R. Boseman of Washington, D.C., F. Allen Boseman of Cleveland, Justin J. Boseman of Twinsburg, Stefan J. Boseman of Garfield, Ohio, Alex T. Boseman Jr. of Cleveland, Alexis Boseman of Atlanta, Ga.; and a sister, Margaret Martin of Cincinnati, Ohio.
KINSEY, Herbert Dean, born June 27, 1932, in Siloam Springs, Ark., to Herb and Mary Kinsey; died February 14, 2019, in Austin, Texas. He was a member of the San Marcos (Texas) church. He served as a deacon, elder, Sabbath school teacher and in many other areas. He received a bachelor's degree in history from Southern Missionary College, (Tenn.), and his master's in school administration from Boston University. Dean married Dolores Sontag in 1995. He spent 36 years working in education, both in the classroom and in administration, four of those at Blue Mountain Academy in Hamburg, Pa., as a dean and teacher. After moving to San Marcos, Texas, he worked with financial planning for the last 18 years of his professional life. Dean was known for his quick wit, kind smile and compassion. You could always find him puttering in his yard full of Texas wildflowers or bicycling in the Texas foothills. He loved photography, writing and spending time with his grandchildren. Dean and Dolores also travelled extensively. Survivors: his two sons, Scott in Florida and Rick in Arkansas; two grandchildren, Kameron and Brooke; and a brother Glen, who lives in Pennsylvania.
KOWALSKI, Mildred, born August 12, 1931, in Luzerne, Pa.; died November 29, 2018, in Luzerne. She was a member of the Slocum church in Wapwallopen, Pa. She is survived by her husband, Frank Kowalski; and three daughters, Lynette Foote, Shelly Gray and Lori Weinert.
PETERSEN, Marilyn M., born December 15, 1930, in Springfield, Ill.; died January 6, 2019, in Silver Spring, Md. She was a member of the Spencerville church in Silver Spring, Md. Marilyn grew up in Indianapolis, Ind. She began playing the piano at the age of six, and by age nine was playing for church services. In her lifetime, she regularly played the piano and organ for five different churches, and she was frequently contacted to be an accompanist for soloists, weddings and funerals. Even at age 88, she was playing for residents and accompanying the Glee Club at her assisted living center. Marilyn taught elementary school for 41 years, all in the public school system. She retired in 1993, and in 1994 pursued a second career in hospital chaplaincy at Washington Adventist Hospital in Takoma Park, Md., where she volunteered in that capacity until 2008. She passed to her rest after a brief illness.
RUTAN, Robert R., born July 28, 1930, in Pittsburgh, Pa., a son of the late Emory and Ishmael Masters Rutan; died November 7, 2018, at the Trumbull Regional Medical Center, in Warren, Ohio. He was a member of the Warren (Ohio) church and served as an elder, usher, Sabbath School teacher and pastor's assistant. Robert worked selling The Bible Stories, as a literature evangelist for 12 years. He also drove a school bus and was the grounds superintendent for the Warren City Schools, prior to retiring. Robert was a veteran of the U.S. Army and served from 1951 to 1953 as a medic during the Korean War. He continued his service until he was honorably discharged in 1957. He married the former Alice A. Esau, October 14, 1950. They shared 68 wonderful years of marriage together.
He enjoyed playing several instruments, as well as singing and playing guitar. Robert and his brothers were known to sing at events, churches and hospitals. He filled his life with the love of music and the gift of bringing it to others. Robert also enjoyed gardening and woodworking, and loved to travel with his wife, as well as numerous friends in the Amish community, with whom he had a warm relationship for more than 35 years. He was known for the large sunflowers he grew and the wooden geese he made. Robert is survived by his wife, Alice; two children, Charles R. (Sandra) Rutan of Howland, Ohio, and Yvonne J. Shaker of Bazetta, Ohio; six brothers; a sister; eight grandchildren; seven great-grandchildren; a daughter-in-law, Joni Rutan of Davie, Fla.; and numerous nieces and nephews. Robert is predeceased by a son, Gary S. Rutan, and a great-grandchild.
SHULL, Warren L., born March 19, 1927, in Hagerstown, Md.; died October 4, 2018, in Hagerstown. He was a member of the Hagerstown church, where for many years he served as their head deacon. He lived a full life doing what he loved. Surviving are his wife, Virginia (Peggy); his daughter, Christine; his sister, Charlotte; a granddaughter and  a great-granddaughter; nieces and nephews.
Submitted by admin on Thu, 03/27/2014 - 1:23pm